Breast Cancer Awareness Month - October 2020
So far, together, you have raised
$55,080
Fundraise with your breast friends this October!
Take action this breast cancer awareness month, by hosting a fundraising event, committing to a personal challenge or reaching out to you friends and family.
By fundraising for Mater, you're enabling us to provide women with tailored support services during and after breast cancer treatment.
Get started in just four easy steps
one
Choose a fundraising activity
two
Register & setup your fundraising page
three
Share your fundraising
page
The Breast Brunch
Who doesn't love getting together over a cuppa? It's even better when it's for a good cause. Invite your Breast Friends for a morning tea and they will be tickled pink.
Lunch with your Breasties
Frock up with your Breast Friends and spend an afternoon enjoying the finer things in life – good food, good company and, of course, a raffle or two.
Be Bold with your BFs
Feeling really committed to the cause?
Be bold and shave or colour your hair in support of women with breast cancer.
Do your own thing
You don't have to move mountains to fundraise; it can be as simple as asking family and friends to support a cause you are passionate about. You choose what you do! Share you page, tell your story and have fun your way.
By fundraising for Mater, you'll be helping to make life easier for women with breast cancer today and saving more lives tomorrow.
Start fundraising today.
How your support helps
Thanks to your support, Mater Chicks in Pink is able to provide a range of free support services, programs and items to more than 1000 women with breast cancer treated at Mater each year.
Mater Chicks in Pink also funds potentially life-saving breast cancer research which will have a profound impact in the lives of women with breast cancer. Read more about Mater Chicks in Pink
Counselling
Help provide families with emotional support during treatment by funding specifically designed counselling programs.

Mastectomy bras
Help restore a woman's sense of confidence after breast removal surgery by providing her with a mastectomy bra.

Hair pieces
Help a woman feel more like herself after chemotherapy-induced hair loss by providing her with a wig or scarf to wear.

Mum, memories & me
This program involves helping terminally ill patients put together memory boxes for their loved ones, with the support of a specially qualified counsellor.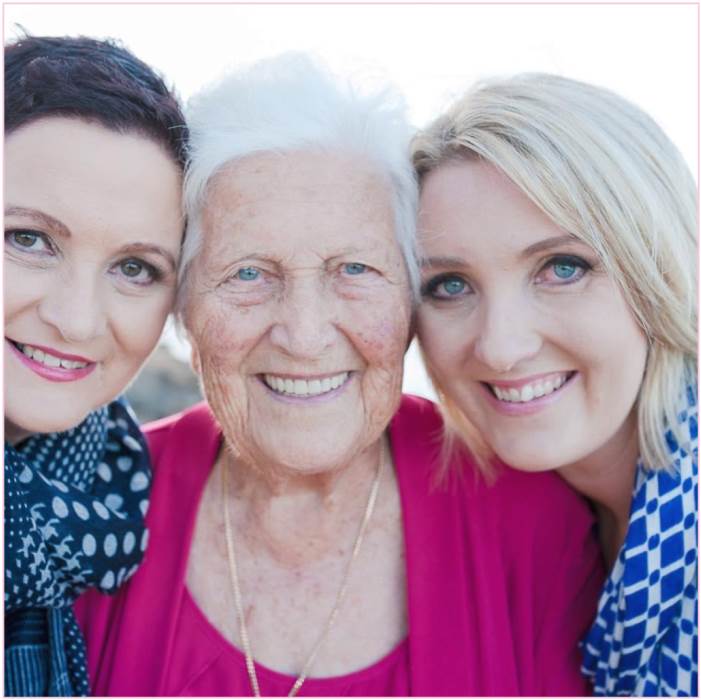 Cath's Morning Tea
On the road to recovery from breast cancer Cath and her family participated in RACQ International Women's Day Fun Run in support of Mater Chicks in Pink. Cath was so inspired she knew from that day on she wanted to be able to do something herself.
"I knew as a breast cancer survivor I wanted to hold my own fundraiser to help others. Raising funds with my friends made me feel incredibly proud."
Marisa's Long Lunch
Breast Friends Marisa and Amanda hold an annual long lunch to support women in their community who are affected by breast cancer.
Marisa was diagnosed and treated for breast cancer at Mater and knows firsthand how important support from friends and family is.
"I love bringing people together through events, having fun and knowing that it is supporting a cause close to my heart."
Michaela gets bold
In high school Michaela bravely watched her mum go through treatment for breast cancer at Mater. This experience inspired her to make a difference. She rallied her classmates and together they chopped their hair off to raise funds for Mater Chicks in Pink.
Michaela went one step further during university and made the bold decision to shave her hair off to raise more funds.
"I wanted to fundraise to make sure other kid's mums who were fighting this disease knew they were not alone"
^Source: Cancer Australia 2019 www.canceraustralia.gov.au