We've signed up to the RACQ International Women's Day Fun Run!
We're raising funds to support women with breast cancer now and into the future by funding breast cancer research that focuses on improving survival rates, working toward a world where ALL women diagnosed with breast cancer survive.
As little as $65 can make a profound impact and take some of the stress off women with breast cancer and their families. Will you help us?
Thank you to our Sponsors William Griffiths Candice Chittick Margaret Ivers Penny Edwards Maxine Scicluna Vickie Cawthray Jodie Pearson Sue Brown Melissa Ainscow Callum Mctaggart Amanda Wicks Julianne Vandermeer
Mrs Michelle Burgett Theresa Weber Lou Long
Janelle Thorn Anonymous Rebecca Fitzgerald Elizabeth Harper Christopher Eadie Tony Wing Lange Penny Bridgewood Judi Creedon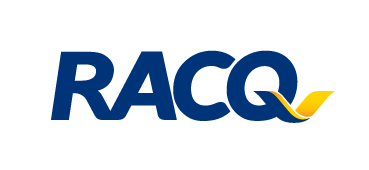 You Have Received A Match! Sue Mcmillan Caroline Odero-fortune
Tania Schiefelbein April Parmeter Shirley Ganley Colleen Ehrlich Kelvin Nicholson Yvette Eadie Michael Kane Shannon Stevens Jen Mills Lisa Shipton Julietta Heywood Scott Coleman Jackie Boyce John Mcgarvey Denis Houston Claire Wan Kerrilyn Hogan Social Ocean Tracy Osborne Kelly Nelson
Lyn Abberfield Tanya Searle Kayla Tedge Alex Ward Josh Wall Simone Callaghan Anonymous
Sandra Granger Ken Simpson Meredith Hartup Laura Simpson Robyn Stegman Anita Judge Therese Abberfield Jillian Woodley Shirley Fisher Chloe Gray Katie T Sally Koenig June Brawne
Anonymous Melinda Watego Jacqui Day Melinda Cooper Kylie Calvert Anonymous Alison Brockman Glenys Sandy Butler Kerran Nicholson Kate Szumowski Kate Wort-field Cath Nicki Seeley Rachel Hagerty Kezza Rosalyn Taylor Lynne Allie Prue Smith Jayne Lisa Gifford Britney Thomas Richards Amanda Angela Crase Lloyd Jo Gregory Colleen Clarke Keeley Ivers Sarah Kennedy Tania Jason Fort Halls Family Lauren Mum And Dad Julie Simper Shane Hoy Anonymous Anonymous Anonymous Jacquelin Shaw Dana Somerfield Judi Creedon Rachel Hagerty Jackie Ireland Kerran Nicholson Kathryn Smith Debra Marshall Kate Bryant Sue Simpson Jodie Woollett Annette Macmahon Kate Arkwright Sandy Butler Briwen Biggs Vicki Cavanough Rebecca Mercer Roslyn Fay Corin Dowdney Linda Switzer Yvette Eadie Amanda Williamson