We're part of the International Women's Day Fun Run!
We're raising funds to support women with breast cancer now and into the future. 
By making a donation, you can play a part in improving treatments and care for women diagnosed with breast cancer.  
When you donate, you're helping to support counselling services and supply practical items like mastectomy bras and wigs after surgery and chemotherapy.  
You'll also be supporting world leading research that focuses on improving survival rates and working towards a world where ALL women diagnosed with breast cancer survive. 
Ultimately, you'll help make life easier for women with breast cancer today and save more lives tomorrow. 
As little as $65 can make a profound impact and take some of the stress off women with breast cancer and their families. Please, if you possibly can, will you donate today? 
Our Achievements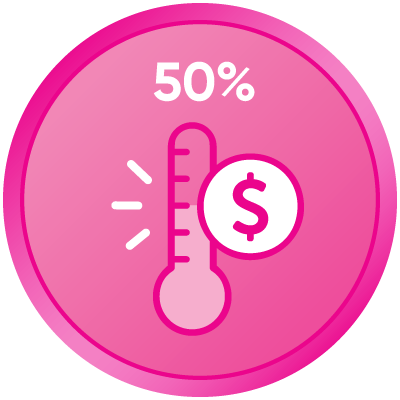 50% of fundraising goal
100% of fundraising goal
Uploaded profile pic
4+ team members
Shared team fundraising page
Increase team fundraising goal
Thank you to our Sponsors Pamela Prichard Anonymous Russell & Janelle
Cathy Shepherd Delacey's/birite Anonymous
Paul Hillery Colby Brooke Dobe Catherine Kirkpatrick Nuka Savelio Cody Lauren & Mark Aitken Anonymous
Brett Campbell Mitch Carre Marion Pilcher Tee Maria Jones Courtney Gardiner & Aaron Stapleton Therese Mayhew Rachelle ? Wayne & Kel Dobe Sarah Bon Michael Reinke Melinda & Jason Howell
Jaydan Mattingley
Tash Revolon Anonymous Tanya Finlay Tanya Finlay Marcie Dunkerton
Cora Girls Shan Kim Pollard Sarah Louise Romano Mel Brazil Emma Dahl Chelsea & Brandon Roslyn Hillery Kerrie And Paul Hammond Vicki Ashton Lillian Markey
Raylene Vanveen Andrea Cureton Sally Kirkpatrick Katie Wilkinson Laila & Matthew?? Sutcliffe Family Natasha Leaver Anonymous Glenda Byrne Drew Cookson Donna Elphinstone Julie-anne Mitchell Kelly And Steve Aitken Leigh Middleton Toby Collins Sarah Bon Anonymous Kiel Crocker Verity Anna Brown Ange Kylie Julie Wright Kelsi Gaudry Emma Annis-sandman Danielle Ericksen Lydiah Barbara Von Pein Mardi Chad Brush Averil Mulcahy Megan Hodge Lois Wilson Lily