Walshs Warriors Raffle!
13 days to Event Day!!
We have finalised our raffle with the aim to raise +$500 towards our Walshs Warriors Team target.  Below are the prizes which have been generously donated by various businesses and individuals, to be drawn on Friday 5th March.
Prizes include:

$200 MYER Voucher

$100 WISH Voucher (BWS, Woolies etc)
$100 Voucher for Tommy Two Blades Barbershop  http://tommytwoblades.gettimely.com/           
$50 Voucher for Espresso Veloce, Ground floor 10 Eagle Street Brisbane
Artwork by Claire Manchanda – this piece is particularly special as it has been donated by a friend & fellow Breast Cancer Survivor, diagnosed at only age 27. You can view all her pieces on her Instagram page @artbyclairemanchanda
Bottle of Moet & Chandon Rose (pink of course for Breast Cancer)
Small sundry prizes also available.

Prizes will be drawn individually.
$5.00 per ticket, cash in house or you can email me with the number of tickets you would like and transfer the funds to:
Rachael L Brooks-Donald
064142
10018639
Please use your name as the reference.
This raffle is not exclusive to our Warriors, please share it around if you think anyone you know would be keen to get their hands on one of the prizes.

Your support is greatly appreciated!
4 weeks to go!
Welcome to the new members of our Walshs Warriors team.  It is great to have some new blood join us in supporting this important charity event.
Just under 4 weeks until 'race day', and whether you plan to walk, jog or run, it is a wonderful day to be a part of. 
Spread the word and your donation links and get those funds flowing in.
Your Team Captain, Rach.
We've signed up to the RACQ International Women's Day Fun Run!
We're raising funds to support women with breast cancer now and into the future by funding breast cancer research that focuses on improving survival rates, working toward a world where ALL women diagnosed with breast cancer survive.
As little as $65 can make a profound impact and take some of the stress off women with breast cancer and their families. Will you help us?
Thank you to our Sponsors Walshs Warriors Michael Walsh Andy Stephanos
Dimitri Stephanos L Milne Carpentry Pty Ltd Fina Stiles Gaye Chant Robyn Mason Wendy Murray Glenville Stiles Sue C Andrieka Geyl Kate Chant Tanya Bridge Samuel Wilson You've Been Matched!
Boyd Lochran Henno Hugh Walsh Peter Cohn Anonymous Josh Sawyer Mishy Anonymous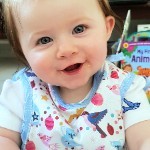 Joshua Schloss Letitia Day Kenneth Clare Stephen Robertson K S Mark Beggs Ann Brooks-donald The Webbers
Allan Murray Mitchell Kersnovske Emma & Rod Brenda Gamblin Envisage Team Anonymous Tim Pole Lesley Abrahall Samuel Beck
Sharon Ledwith Jodie Brown Penny Jenner Joanne Barker & Dave Tevlin Aaron Robertson Kathryn Mcardle Bespoke Money
Sarah Rasmussen Jessica Neate Jacqueline & Tim Jarvis Vicki Macgregor Rachael Brooks-donald Shane Tonkin Josh Donovan Anonymous Lu Xx Marianne Knox Creepy Guy From Down The Road Kay Speer Keehly Peters Annette Jones
Dch Charna Kovacevic
Geoff Watson
Chez Lachlan Munro Lani And Dylan Grieve Maddison Moore Nathan Ould Elle Rowe Eric Bd Donna S Moana Hamilton Paul Day Michelle Fraser Jacqui Ruth Hutchison Alex Stiles Nikki Smith Anneliese Bourke Lynne Bell Lena Evie Haleigh Simpson Anonymous Tetris Building Services Sarah Moore Peterr
Debby Milborn Ya Boy Seef Tommy B Dylan Scott
Tiffany Colebrook Trish C Jill Baker Glenys
Leanne Nerney Rosalind Perry Elaine Boler Elaine Boler Kaia & Zoe Sophie Michel Louise Rolph Johanna Lauren Waye Sharon Cliffe Mal Whitehouse Eva Curley Carolyn Duffy Cheryl Yorkston Anonymous Cathy Harry A Pinwill Jasmine Hubner Trish C Chris And Amy Carol Hampson Nicole Bertles Cara Pole Barbara Lewis Will Anonymous Samantha Low Tia O'shea Kath Katy Fairy Raine Kim Sgarbossa
Kayliss & Kobie Fairyraine@live.com Halse Sharon Smith