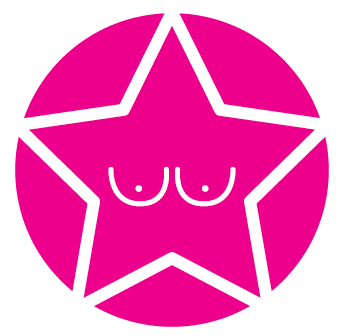 I've pledged to raise at least $750
Thank you, thank you, thank you!
Today was a very emotional day, not only because it reminds me how much I miss my mum but also because of how much money has been raised for women affected by breast cancer. I am so grateful to everyone who donated and sponsored me. It means the absolute world that I was able to raise a total of $6,359 when my initial goal was $300. I cannot say thank you enough, stay turned for 2022! 
- ally xxx
$300 to $3000!
My initial goal was $300, which I was skeptical about reaching. Never did I think I would be able to raise this much money so thank you for all the support from those who have donated so far. I have set a new goal of $3,000 to achieve. If able, donating a few dollars will go a long way in breast cancer research and helping those affected by the disease. Sharing my page is also an awesome way of supporting me if you cannot afford to donate. Again, thank you to everyone who has helped me on this journey. 
Ally xx
THIS IS CRAZY! Thank you!
Thank you, thank you, thank you! Never in my wildest dreams did I think I would be able to raise this much money so thank you! Thank you to everyone who has donated so far or shared my page. I can't emphasise how much I appreciate it. Mum would be so thankful to each and everyone of you, so thank you! Every dollars counts so lets keep going! 
Ally xx
New goal!
I've decided to change my goal to $750, given the generosity received so far. All I can say it thank you. I am so so grateful and appreciate each and everyone one of you. 
Thank you!
I would like to say a massive thank you to everyone who has donated and helped me reach my goal! Please continue donating to this amazing cause. The more money raised, the more women and families we can help. 
Just so you have an idea:
$65 helps fund innovative research for chemotherapy
$110 helps restore a women's confidence after breast removal surgery by purchasing them a mastectomy bra.
$170 helps restore a women's confidence when they lose their hair due to chemotherapy by providing them with a scarf or wig to wear.
$235 helps fund research towards improving survival rates of breast cancer. 
Thank you again for all your support, every dollar goes a long way :) - Ally xx
I will be taking part in the Mater Chicks in Pink Fun Run in memory of my Mum Di who lost her battle to breast cancer
I was 15 years old when I found out my Mum was diagnosed with terminal breast cancer. Mum had been in the fitness industry for 25+ years, nourished her body thoroughly and looked after herself well. Mum was 53 years old and the healthiest, fittest person I knew. Mum had no signs or symptoms apart from on the dreaded day she discovered her lump. Before we knew it, Mum was having chemotherapy and radiation done to battle the disease. I later found out that Mum's cancer had metastasized through her breasts, under her armpits and into her lymph nodes which led to her brain.  Within 6 month of her diagnosis, I was farewelling Mum at her funeral. I was so young at the time, as was Mum, and I had 5 other siblings who also relied on Mum greatly. Mum was our only parent and did everything she could for us and everyone around her.
Unfortunately for many others, this is their reality as well. Since Mum's passing, one of the ways I've come to terms with her diagnosis and passing is taking part in the Mater Chicks in Pink Fun Run and meeting people with stories similar to mine. Unfortunately, there is so many people impacted by this horrific disease. Luckily, since Mums passing, treatment and support has improved significantly. Given this, survival rates have also improved significantly. To keep research progressing, treatment and support advancing, funds are needed.
This year I have decided to set myself a goal of $300 to achieve for when I take part in the run. If your able, I would love if you could donate a few dollars to help reach this goal so I can continue to support women who are affected by this disease. Every dollar goes a long way! Thank you for taking the time to read this, I love and appreciate you all. 
Ally xxx
Thank you to my Sponsors Desiree Woolcock Emily & Dieter Lucy Kristine Kirk Sharon Bendall Paul Waine
Chelsea Cox Alexandra Robson Anneka Martin Georgia Smith Sebastian Moore
Claudia & Cody Anonymous Tania Potaka Rebecca Amedee Demeaka & Logan Alice Gray Keshina Crawford Grainne Maguire Trudy Hart Sam Riley Swim School Samantha Staines Karli Alexandra Robson Anonymous
Jess Amedee Sophie Robson Sam Riley Swim School Bronwyn Lawrence Jo Leslie Jacqueline Emmett Billie Carter
Bec Amedee Sam Timcke Nola Chase Jess Cartwright Mark Hill Darlene Terry Sarah Martin Fiona Good
Amanda Taylor Fiona Stephens Sharon Amedee Victoria Atkinson Alexandra Robson Olly Alannah Mathews Amanda Stephens Brittany Warner Stephen Hill
Michele And Tim Mase Vikki Cox Josh Newton Erin Pead Alexandra Robson Terri Harding Gail Webb Sam Lawson Rachel Gofton Alexandra Robson Sara Turnbull Leslee Foret Jan & Craig Sargent-smith Adam Stratton Craig And Zoe Stephens Patricia Tsicalas Georgie Robson Tay You've Been Matched! Jennie Gray Anonymous Matt Gordon Courtney Askew Anonymous