My Activity Tracking
My target 500 kms
Will you support my fundraising?
I ride with a guy – Professor Brian Gabrielli. 
He's a down to earth guy, with some powerful thighs.  He's also a cancer man – a world-leading researcher in melanoma and ovarian cancers. 
For more than a decade now, the good Professor's been working on a particular treatment. Now he's getting to the pointy end. His team start clinical trials this year.  It looks really promising, and if the trial works it will be a game changer. 
After getting to know Brian's story and his dedication, I've promised to give him a proper hand in making sure there's enough money for the trials to proceed as planned.
 Would you be willing to help me?
He and I are riding in Tassie in March, and I'd love to be able to tell him how my community rallied in support of his life's work curing cancer. That would be something we could all feel good about.
Thank you to my Sponsors Dougga James Goodman Chris Brace Matthew Bashford Roger Taylor Scott Andrew Govenlock Anthony Wilkinson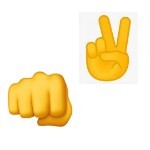 James Goodman James Goodman Chris Humphrey Pete Harman Andrew James Bruce Simon Juniper Macleods John Lacey Raj And Mihiri Anonymous Paul And Meg Jobbins Anonymous (as It Quite Rightly Used To Be) Conrad Hall Peter Oxenham Tim Anna Young Bristow Ryan Nixon
James Goodman Justin Carroll Conrad Hall Rob Jackson Anonymous Ben And Cath Hatcher Paul Steve Glover Goodman Foundation Mark Everingham - Personal Risk Professionals Zanetti Recruitment & Consulting James Goodman