My Activity Tracking
My target 5 kms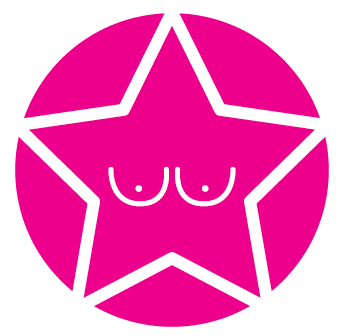 I've pledged to raise at least $750
RACQ dollar match day
Set your alarms! Starting at 8 AM TOMORROW, RACQ will match all donations for the RACQ International Women's Day Fun Run. But you've got to be fast – dollar match day will only last until we reach the $10K cap. Last year it ran out in just 90 minutes!
To double your donation (and your impact for women with breast cancer!) please donate to my fundraising page at 8 am tomorrow. With your support, we can help reach as many women with breast cancer as possible. Thank you. I really appreciate your support!
https://fundraise.mater.org.au/fundraisers/joshmortensen
PNG and Australian Breast Cancer Statistics
PNG Breast Cancer rates per 100,000 for those aged 15-44 between 2000-04 (PNG):
Breast cancer up from 8.49% to 46.5%

Cervical cancer up from 69.8% to 96.7%

Oral cancer up from 26.6% to 41.7%
Australian Breast Cancer Statistics:
·      Estimated number of new cases of breast cancer diagnosed in 2020 (Australia) is 19,974 = 167 (Males) + 19,807(females)
·      Estimated % of all new cancer cases diagnosed in 2020 is 14%
·

     
Estimated number of deaths from breast cancer in 2020 is
3,031
= 33
males
+ 2,997
females
·

     
Estimated % of all deaths from cancer in 2020 is
6.3%
·

     
Chance of surviving at least 5 years (2012–2016) is
91%
·

     
People living with breast cancer at the end of 2014 (diagnosed in the 5-year period 2010 to 2014) is
74,482
Kit Symes
In 1976 James Wallace's Great Grandmother Kit Symes got diagnosed with Breast Cancer. 
In 2020, an estimated 276,480 new cases of invasive breast cancer will be diagnosed in women in the U.S. as well as 48,530 new cases of non-invasive (in situ) breast cancer.
Please Donate
Please Donate
I've signed up to the RACQ International Women's Day Fun Run!
I'm raising funds to support women with breast cancer now and into the future by funding breast cancer research that focuses on improving survival rates, working toward a world where ALL women diagnosed with breast cancer survive.
As little as $65 can make a profound impact and take some of the stress off women with breast cancer and their families. Will you help me?