Mater Breast UnitWe've signed up to the RACQ International Women's Day Fun Run!
We're raising funds to support women with breast cancer, providing things like counselling, wigs and mastectomy bras. As little as $58 can make a profound impact and take some of the stress off women with breast cancer and their families. Will you help us?
Thank you to our Sponsors Justin Perron Anon. Anonymous Eileen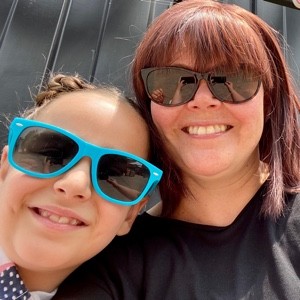 Rachel Panousis Prath Nakka Dr Vikram Jain Jason Lambley Joga Nakka Elizabeth Marshall Jen Dalton Emma Clarkson Chris Allan Moreton Bay Obstetrics And Gynaecology Mum & Dad Andrew Clarkson Robyn Phillpot Richard Loong Chris Pyke Myfanwy Godfrey George Clarkson Harry Igras George Marshall Anita Rashleigh Peter And Therese Borzi Peter And Therese Borzi Helen Bensley Sonya Leeding Albert Anonymous Anne White
Kris Kerr
Kathy B Susan Gordon Pat Kasper Michelle Bates Robyn W Robyn Killin Mcauliffe Jenny Garnsey Jan Pyke Penny Jeff James Jules Maussen Mardi Langford-ely Gai Launitz-schurer Jim Browne Anonymous Bill And Ruth Corten Jaye Chumbley Anonymous Margaret & Marie Michelle Hawksworth Anonymous
Georgia Myatt Helen Hutchings Pam Fulton Paul & Judy Seymour Julie Gilmour Iain Muir Kristin & Brett Murray Nadia V Margaret Mornington-west Janet Morgan Trish M Jottie Nagle Brad Prior Gerard Keating Odette Pagan Brian Warden Sabine Kiwit Mandy Bushell Julian Gordon Donna Mounsey Amy Brennan Michele Canfield Tia Graham Kathryn Acutt Helen Watt Jo Kesur Shaan Eldridge Anonymous Mary Kerrigan Susan Jones Anonymous Juliana Newman
Clancy Follett-mcdonald Sheridan Howell Leanne Weekes Allison Matterson Kate Hill Susan Gillespie Sonia Gaden Anonymous Laura Carreno Gomez John Deguara
Natalie Roscoe Nelli's Place Anonymous Kate Barker Lucy Brown Tilly Jarvis Jean Lucy Watson Robin Potts Tracey Cullen Britta Lara Kane Anonymous Sabine Kiwit Nell Jeandet Natalie Wehr Kerry Sheard David & Susan Cooper George Standley Karin Franck J Wellsteed Jason Lambley Chris Pyke Lisa Welsh Jen Dalton