Ormiston College - The CHOP 2021
 Lily's Story
" Since grade ten I've been happily growing out my hair, as it was the keen goal of myself and many of my peers to simply get to the end of grade 12 and do The Chop - something fun, gratifying, social, rewarding, and would give you a nice excuse to try a new hairstyle around campus for a few days.
Now, The Chop means something entirely different to me.
Day one, term two, I popped to the doctor to get him to have a look at what I thought was simply a pulled muscle around my hip. A whirlwind week later, I got a call from an orthopaedic surgeon to confirm that I had been diagnosed with advanced metastasis osteosarcoma - a 6x7 tumour in my pelvis that had eaten away my bone, and other tumours attached to my chest and spine. 
I had gone through the previous term and holidays doing sports, working at maccas, going to every musical rehearsal, thinking about nothing but ATAR results and house captain preparations and formal, all whilst ignorant to my body degenerating so rapidly from the inside. 
So everything was dropped. I had to pull out of musical a week before showtime after months of rehearsals, had to give up touch and netball and choir and all the things I have loved since grade 7 and now can't possibly do in my final year of school. I silently went into a new strange life- a seemingly never ending hospital trip on one of the most intensive chemotherapy plans offered. 5 days a week, 24 hours a day attached to an IV machine that kills away cancerous and healthy cells with no discernment for either. I am 17 but in 12 short weeks, I have become frail, bald, socially withdrawn, menopausal, and now with surgery I can't even wipe my own backside without a nurse. To have any life at all I have had to give up normality and all dignity.
But against all odds treatment is working, and there is a little light at the end of the tunnel. We've hopefully hit the halfway point now :)
Before going into a tumour removal surgery last week I stepped into a wig shop, and the lady found me a perfect fitting, perfect length wig in a blonde colour I had always wanted. She fussed around with it to get it right on my head and then let me look in the mirror- and for a second I saw a glimpse of myself again. However fleeting the moment was, it was a glorious moment where I was just a girl again with a new haircut, instead of the alien I had been seeing in all reflections previously. The human hair wig felt like my old hair back, and I could have the luxury of just touching it with my fingers, having it on my head, as if it truly was mine. I sat in that shop for a while and cried while she curled the hair and eventually rung it up on the register to give to me to keep. The wig allowed me to have a few days at school and home where I just felt 17 again and it was the biggest luxury in the world.
It is moments like these that are so precious and crucial for people with cancer and hair loss, and I'm so proud of all my friends and peers who have stepped up to donate this year. To the girls giving hair, It means more than you'll ever know-
Someone one day will have your hair on their head and feel like I do whenever I put my wig on. 
To anyone who can donate monetary wise, you are equally as appreciated and necessary to keep these beautiful charities and programs functioning to support the production and marketing of wigs and support services. These tiny moments and wins and good 
feelings are the lifeblood we run off to feel truly alive again. Thank you for all the love.
Money raised by the girls from Ormiston College will go to for the Mater Chicks in Pink (an organization aimed at supporting women with breast cancer). Hair is being  donated to Sustainable Salons - an organization which donates hair to Variety the Children's Charity and the Australia Alopecia Areata Foundation (AAAF) - to be made into charitable wigs for both children and adults. For the girls who have too short hair to participate in the full CHOP, they will be donating their hair to 'The Matter of Trust' organization -  where their hair can be used to clean up oil spills in the ocean.
Top Fundraisers
Check out the top three fundraisers!
Keep up your great fundraising and you could see your name in lights at the top of the leaderboard!
Thank you to our Sponsors Howe Family Anonymous Kerija And Egons Bianca Stubbs Anonymous Anonymous Anonymous Netty Harry Bianca Allen
The Rasmussen Family
Anonymous Welgemoed Family Kylie Lano Anne Mulder Katie M
Justin Eldershaw
Reliance Franchise Group Oceanview Constructions Margaret Booy Melville Family Jane & Duncan Andrews Marek Fraser
Katrina Logan
Lee Catterall
Lindsay Hibberd Anonymous Julianne De Lange Louise Norcott Tim Mcmahon Anonymous Glennie Family Aaron Gray Anonymous Dawn Hutchinson Barbara Miller Paul Westcott
Louise Thwaite Dhu Family Louise Wagstaffe Anonymous Paul Bletchly Amelie & Jacob I Isles Elke Mendels Mizuho Major Lara Korhammer Kris Peterman Karyn Matthew Grandad Lano Jack Megan Eskdale The Askin Family Julie Stewart Sally Veenboer Elaine Gilmour Davis Family Richard Pickering Dennis Macdonald
Chris Lane Computing Bridget Markley Megan Baskerville Naomi Smith Michelle Eckert
Margaret And Grahame Milton Pincott Family
Zvizzer Australia Nick Mandalis Diane Mandalis
Hayley Lampacher John Lampacher Gail Lampacher Kris Middendorp Daths Brett Webster Huggins Natalie Challen Chrissy Mandalis Delibaltas Family
Sharnae Walter Justine Andrews
Penny Lee Helen Logan Bruce Newell
Iain Ross Kris Richter Ben And Damon Skinner Rob & Kathy Lake Joseph Winten Bay Island Transport Andrew Knuckey Peter And Carley Rogers Tamara Macdonald Harriet Pope
Sophie Laming Mr G Karen And Matt Carter Luke And Chloe Paulsen Sally Rusden Ella Spiteri Asten Mcgurk Stavros And Tracey Konstantinos Schull Family Phillip Wilson Aaron & Jacinta Fisher Maya Sheil Hazel Jackson Sue And Terry Platten Storm And Melissa Barry Lisa Gardiner
Connor Gahagan Mel Emeleus Michaela Mulder Roz Minnikin
Roz Minnikin
Roz Minnikin
Roz Minnikin
Roz Minnikin
Roz Minnikin
Roz Minnikin Tamara Kerlander Ilana Nicole Mum Barbara And Sally Wilson
Anne Mulder Bev Pearse Mr Krasch Dean Cameron Scott Young Danielle Patricia Sorensen
Gordana Visca Anne Eldershaw
Irfan Visca Riley O'brien Rosina Cullen Laura And Neville Josman Kim Anonymous Robert Warner Taryn Amorsen Kene Lucy Courtney Anne Lewis Lane Thornton The Kesur Family Claire Coe Kaitlen Klease Teresa Charmaine Gerada
Tam Nguyen Mr Hackney Megan Courtney Glenys Love Lisa Bennett Kate Walters Anonymous
R & R Pierce Liam Walter
O'connor Family Julie Young Ray White Alexandra Hills Natalie Sajko Uncle Shano Anne Mulder Birthday Gift The Robertsons Jason Valk Linda Conwell
Deb Landers Katie Lightfoot Janeen Mcclellan Rowan Van Der Veen
Sue O'connor
Deb Turner Stokes
Jessica Hutchinson Sandra Scott Anonymous Ian Mcwilliam Michelle David
Anonymous Kristyll Hansen Jeff Lane Ashleigh Gurney Carey And The Boys Andrew Y Kim Cahill Plumbing & Gas Pty Ltd Gavin Ede Aoife Harper
Claire Doyle Andrew Tarrant Doug Millef Anonymous Kathy Wenban
Caitlin Hurtado Vnga Chu Kay Honeycombe Jane Coram Anonymous Aladin Visca Andrew Bampton David Scheffer
Greg & Jan Edwards Cindy Schoonenberg's Barbara Fisher The Bygrave Family
Bronwyn Elizabeth Maier Lyn Rundel Meg Pearce Wood Family Shez Letten Lois Anderson Michael Lipman Sharon Kaye Taylor Carolyn Tollemache Brian Smith Ibrahim Visca Flecknoe Family Roz Bevan Lee Family Charlotte Keane Faye Rooks Janeen Mcclellan Helen Miller Damian Carey Thomas Lampacher
Colleen Julia Carins Janeen Mcclellan Julia Carins Janeen Mcclellan Angela Raschella Julia Carins Janeen M Mcclellan Julia Carins Melissa Mathews Shona Sabrina Lloyd Anonymous Justyna Looes Anonymous Emily Hollitt Antonia & Maddie Lesley Zammit Kerry-lee Gockel Chelsea & Lucy James Adam Boote Ricky Way Ian Burgess Vikram Chatha Chelsea Peachey
Adrian, Alison And Mia Rowie Taylor Anonymous Shireen Long Craig Burnheim Cheryl Mcgrath Cherie Goldfinch Donna Welsh Kerry Kim Critchley Margaret Parckar Charlie Nicholson O'brien Family The Appleton Family. Chris Dutton Jodie Picton Sylvia Johnson Catherine Mullen Anonymous
Felicity Harpour Robert Young Sandy Andrew Bee Grandma Richie Ward Bird Refrigeration
Jenna Luiten Christina Shaw Kerry Hateley Splashy Mcclure Brett Logan Declan Carroll Lance Fisher Melissa And Flo Newton Michelle Blyth Eva Plaganyi-lloyd Cooley Family Jenny Peddler Sally Key Dian Nguyen Carol Webster Linda Williamson Richard Preston Craig Edwards Angela Duvall Cheryl Pierce Wendy Santana Anonymous Louise Quinn Toni Moate Joanna Mills Michelle Janine Moore Brett Leonard Alistair Cook Derek Grewar The Gleeson Family Erin Sole Cody Young
Julie Carroll Sally And Georgie Wilson Grant Family Dan Pope
Brett And Donna
Donna Kelly Stephen Smith Ainsley Young Tracey Hehir Veronica Simeoni (bmd)
Sarah And Andy Ainsley Leaning Fienny Harris Huyen Vu Ainsley Leaning
Lyndelle Broadfoot Anna Cussell
Bob And Linda Howe Roger And Anel Van Der Veen
Roz Minnikin Bridget Scutt Deanne Davidson Ann Barry Stephen Long Rachel Drvodelic Anonymous Thuy Le Cbl Reece Taylor Cbl Cbl Cbl Alistair Myles Edhouse Family Oc Olivia Horn Anonymous Stephanie Challen Emma Thai Kieten Parton Sophie Ryan Sur Mitchell Thuy Nguyen Antonella Musumeci Anel Van Der Veen Daniel Eldershaw
Raftery Family Jasper Zhang Mark Hepworth Charmaine Kay
Christine Bloomfield Ripley Welsh Rieley Ede Anonymous Sally Stockwin Joseph Winten Parrish Jo Julien The Cartella's (the Neighbours That Waved To You Every Morning Before You Got Your Licence ?) X Liam Kleinschmidt Jill Reid Gerrard-stace Rana W Catherine Thomas Dilan Winslow Anonymous Absolute Aquatics Madeline Eckert Pmr Property Maintenance Ltd John Mcgoogan (pa) Mandy D Caroline Archer Suzana Knezevic Uncle Geoff Sophie Meek
Rikki Bush Bridie Megan Eskdale Blair
Nicola Webster
Jacqui Field
Mandy Herbert Kylie Grant Steve Hawthorne Ally Bannister Jane Arnold
Jacqui Field Kerry Anonymous Victoria Mar Declan Field Anonymous Gareth Clark Debbie Gosling Lisa Hickman Jo Dodd Michelletriggs Cara Murray
Anonymous
George Prince Trin Beata Annie Harpour Melody And James Khaled Khan Leigh Frogley Hoa Nguyen Leslie Fellows Ella Carole Saraid Tripp Sue E
Monique Lopes Harry Moran Ann Mccurry Przydacz Family
Jacqui G Sebastian Huggins
#1 Supportive Coach
Carolyn Pirie Granny & Pappa Krysia Norris The O'briens Marsali Andrews Ali Blomkamp Helen Sullivan' Anonymous Wendy Field Massey Family Peta And Nick Lisa Covill Olivia Moseley Arline Warden Andre Wium
Chloe Mack Bashford Family Alyssa Hamaton Alyssa Hamaton Helen Johnson Lorraine Gooch Terri Christina Maassen Jessica Smith Ellen Rogers
Penny Lacey Anonymous Arline Warden Anonymous Mel Bashford
Kym Barwick
Amity Logan Cleveland Upholsterers Heather Robertson Lauren Sullivan Monica Harrison
Anonymous
Zoe Carins Maddie Lake
Alana Brown Aaron Steinert Dhruv And Diya Sriram Hackneys Ashley Lano Robyn Eloise Allen Anonymous Johnny Diep Anonymous
Maddy Anonymous Amy Glasson Any Glasson Michele Spicer Vanessa Maureen Thornton
Zoe Ferfolja Paige Loganberries Pam Dowds
Lily Veenboer Lauren Blakeley Mandy Allen Anonymous Anonymous Will Schasser Anonymous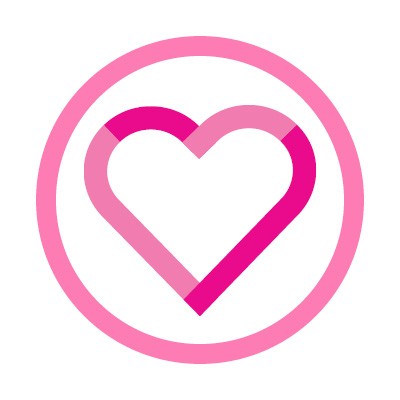 Carol Garnett
Valerie Yeomans Sheryl Duffy Tanya Scott Jackson Murphy Siobhan Croxford Toni Griffin