My Activity Tracking
My target 100 kms
I've signed up to Cycle for Cancer!
I'm raising funds to support people diagnosed with cancer now and into the future by funding cancer research that focuses on improving survival rates, working toward a world where ALL people affected by cancer survive.
I'll tackle the KMs, but I need your support to reach my fundraising goal.
Will you support my fundraising?
My Updates
Cycle week begins
Tuesday 7th Sep
When I joined this challenge I had no idea that so many of my friends and family would support me with this challenge. Thank you. 
I am now about to have my 3rd immunotherapy infusion next week and scan this Friday to get s glimpse of the effectiveness of this therapy. So far it is looking promising with a Brain MRI showing no extra growth but slight signs of weakening tumours. Praise God for our amazing bodies. 
I am feeling quite strong and have so far been spared the many debilitating side effects that so many people doing this therapy face. 
So as I can't cycle this Thursday or Friday due to PET/CAT Scan restrictions on exercise and so I have had to step it up early in the week. 
So for the past 2 days I have managed 3 rides totalling 67 km. Well on my way to my 100km goal for the week. Thank you Anne for being my cycle buddy today. 
Tomorrow's ride is dedicated to Svea my partner teacher at St Thomas also fighting this awful disease. We've got this!
Share
2nd Immunotherapy treatment
Tuesday 3rd Aug
So I am sitting in my chair with kind and cheery staff blustering around me as my 2nd immunotherapy infusion takes place. 
I am so thankful that this life saving treatment is now available. 
I am also so thankful for all the love shown to me from my friends all around the world. I am so blessed. 
Share
100k can't be that hard right?
Monday 26th Jul
Just a few months ago this was my weekly goal. 
Now that I am battling cancer myself I am hoping to be well enough to be able to do this in this week- this year and for many to come. I am grateful for the advances in treatment that allow me to have a chance to beat this monster. 
Share
Thank you to my Sponsors Heather Buchanan Teneille Grace Kristin And Sophia Peter And Leanne Hutton Dave, Sue, Ellen, Claire, Trent Alyse Miller
Louisa Filius Bev And Col Lewis Ian Pfeffer
Kaaren And Ross
Pete, Rach, Jb, Nathan, Leanna & Shalese Corinne Michael Lawson & Toby Hj
Peter And Wendy Collins Ros Taylor Karen Miller Julie Ballantyne
Svea Kees And Robyn Alison Todesco
Lyndall Kennedy Gillian Mazoletti Susan And Chris Chapman Heather Jackson Pauline Albiez Claire Fuhrmeister Alison Clark Judy Dorothy Fuhrmeister Lani & Shane Pickard Kirstine Harper Heather Peall
The Rubbish Removers Anonymous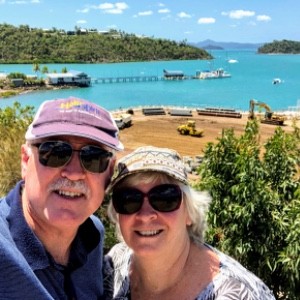 Jill And Peter Jaff ?
Zita Horton Angela Stevens Susan Byrnes Leonie Morris Jill Goodhew Heather Rowlands