Why we Tri
Joel Staite - Cancer Survivor
I have been competing in triathlon's for almost 20 years. I started racing sprint distance tri's, racing every chance I could get - I loved to push my body and challenging myself to go faster, further and harder. But the social side of triathlon was what I really loved - training and racing against my mates - trying to get one up on them at every race and training session.  The people and comaraderie has always been a big part of why I have continued to race and train. For me its as much a way of life as it is a sport and it has allowed me to challenge myself and keep me fit.
Taking on new events, harder events - 70.3 and Ironman and trying to improve my times has always driven me to push harder and further.  This all changed in 2016!
I was preparing for the New Zealand Ironman when I noticed some blood in my urine, but thought little of it as being a side effect of the 30 km run I'd done the day before.  After enduring a tough day on the Taupo NZ Ironman course, I took myself off to my doctor to 'check things over'. As a fit 31 year old it was a bit daunting for your GP to send you straight to a Radioligy and Oncology Specialist. 
In June 2016 I had surgery to remove the affected kidney and was diagnosed with a very rare kidney cancer called Collecting Duct Carcinoma which affects 50-60 people globally and has a dire life expectancy. 
Young and healthy people like me aren't meant to get cancer! And a rare type just made it even more scary.  
However the initial surgery and treatments appeared to be working and I was able to resume my training, I was able to travel and compete in triathlon's, despite a few hiccups along the way.  However things changed on the 27 February 2017 - my 33rd birthday.  I had 6.5 litres of fluid drained from my abdomen - the cancer had returned!
Despite the lack of treatments for my rare cancer I was able to access a trial and endured rounds of treatment, however the tumors had gotten worse. I needed to find another treatment path - without which I would have 12 months to live! 
I was fortunately accepted for a second trial in 2018 requiring fortnightly immunotherapy treatments. Small improvements were seen after each treatment and by September I was back running and November back competing in Triathlons.  And just before Christmas I received the best present I could hope for - the target legions were now zero!  This was hard to believe - I had gone from 12 months to live to zero legions!
My experience over the past 5 years has certainly changed my view on life.  We never know what is going to happen - so always make the most of every single day. 
In 2019 - I was able to take on the Smiddy Challenge riding from Townsville to Brisbane, I met my partner Keiren (she will be racing Noosa Tri with me).  And while I am not completely out of the woods - I've had some set backs and challenges remain I am just thankful for each day.  It's staying in the fight that matter the most - each day, each month each year - just brings more time, more opportunities to find new treatments. 
In a nut-shell the work we are funding through your donations is life-saving and I am testament to this.  Without people donating and raising funds to provide more research, I wouldn't be here today to tell my story. 
I don't have a time goal for Noosa - the pain in my feet makes running hard and sometimes walking hurts too much. I've pushed my body hard over the past 20 years of racing - for me it's no longer about the finish line - it's enjoying the journey and if I can help raise funds along the way I know it will make a difference not only for me but countless others too. 
Thank you to everyone who has supported my and my journey - your support means so much to me.      
Thank you to our Sponsors
Peter Matthews Mark Breitfuss Brighty Jason Murray Nicholas Marland David Blandford Antony And Karyn Page Anonymous
Joel Hetherington Jeremy Kong Michael Cook Paul Saunders Joel Staite Anonymous Christopher Johnstone Jack Shannon Jaye Staite Wilko
Sharryn Gordon Adrian, Beck And Chloe Cullen June Blandford Lyn Rowntree Brooke Thurbon
Matthew Green
Andrew Whitehead Kristy Price Natalie Hosking Sarah & Peter Stiling Joel Staite Grace Jacinta Lam Tony Roma Brad And Kylie Crofts Marie Mcguinness Sam J Anne & Dwayne Vignes Sarah Lewis Carey Henry Genevieve Dharamaraj
Peter Mcknight Alice, John & Lucy Anonymous
Keren Davies Blackpond Marine Consultants Anonymous Amanda Ryan Gary Nutting Dane Lam Annie Selina Tracey Jeff & Mary
Anonymous Elise & Pete Wazza Diana.g. Jenny And Paul Feddema Nat Creedy Robert Mcguinness
Brett Freeman Joel Staite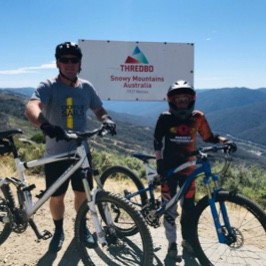 Shaun Mcknight Noëmie Perron Anonymous Team Bones Jessica Viney Heidi Campbell Adrian Bo Rob Gale Mark Jarvis Ben Taylor Eoin Mccarthy Jenny Young Christine Stone Erin Mcknight Michael Freeman Sally Plever Anne Lam Courtenay Henrys Tim Dalton Anonymous Cookie Peter Sullivan Courtney Martin Karen Marks Paul Fraser Jolene Carpenter Karlee Gooding Ap Tavita Wendo Camille Henry Adrian Mike And Janice Lloyd Anonymous Liz Cody Hoolihan Tom F Jodie Hall Hayley-maree Carr Cathy Davis Toby Mckinnon Matt Mcintyre
Matt Gordon Jeff Pehl
Charlie Chadwick John Shannon Kimberley Wessels