As the healthcare needs of Queenslanders grow, so does the role of Mater Foundation.
Mater Foundation is an iconic Queensland fundraising and philanthropic institution, committed to providing exceptional care through health, education and research. It meets a profoundly satisfying mission to improve the health and wellbeing of our community and to continue the Mater tradition of care and compassion.
Mater Foundation helps to underpin an extensive network of hospitals across Queensland, a world-class research institute and a nationally accredited education provider.
Donate today to help raise much needed funds for ground-breaking research, exceptional patient care and education at Mater. You can make a one off donation, or choose to give monthly.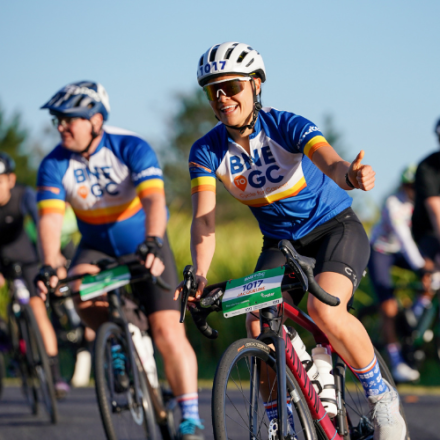 Join the fun and help raise much-needed funds for patient care, education and research at Mater, by taking part in one of our events held throughout the year. We have events for people of all ages and fitness levels.

Fundraise your way! Choose what you do, when you do it and what area of need you'd like to support. This is your way to customise your fundraising completely to you.


Together we can revolutionise our community through world-leading research, education and health care.
Check out what we have coming up and how you can take part.

See the latest Mater events calendar.
Breast Cancer Awareness Month
October 2023

Host a Breasties Brunch this October to support women with breast cancer. It's FREE to register and you can choose how, when and where you fundraise.

Will you make a difference for the 1 in 7 women who are diagnosed with breast cancer in their lifetime*?

* AIHW Australian Cancer Database