I'm raising funds to help mothers, babies and families
For one in five women, the first days, months and years with their child are mentally very difficult and at times, unbearable. 
Entire families - fathers, siblings, grandparents-can be profoundly affected.
It's time families have a better chance of surviving and thriving when a new baby arrives. 
That's why I'm raising funds to help establish a dedicated perinatal mental health and wellbeing service for mothers, babies and families.  I want to give these families the best-in-class healthcare, in a setting that is warm, supportive and healing. 
https://fundraise.mater.org.au/event/catherines-house/about   -- more details about Catherine's House project
And a message from Sister Angela Mary: 
 https://youtu.be/_UdReBeSS6E  
Can you help me make sure these little babies get the nurturing they need to thrive, and their mothers and families get the support they need to raise a good person? 
Let's do this together. No matter how little the effort is, together, we make things different. ^-^
Thank you to my Sponsors Alice Lei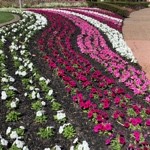 Anonymous Charlie Zhu Wendy Wu
Joseph Chou Mike Wang Anonymous
Anonymous
Anonymous May Xu Anonymous Linda Lu Rachel Chen Mandy Yang Ellen Bian Feng Xu Haili Sun Shin Luan
Yujie (miranda) Wang
Irene Liu & Aidan Zhu Xiaolei Weiqi Chen-lin Anonymous Nicole Liu Anonymous Anonymous
Shuting Zhan Maggie Hsieh Leona Wang Michael Du Anonymous Sussan Shu
Jimmy Yan Anonymous Qian Nie Jade Cattanach Pik Hung Chau Ming Yang Anonymous Hui Qin Hong Shi Ya Li Qi Wang
United Fortune Financial Yvonne Wu Jenny Dong