1 in 7 women

are diagnosed with breast cancer in their lifetime.
Together, we can make a difference for these women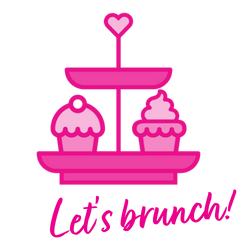 Ready to brunch?
It's as easy as one, two, three!
Register your brunch
Let us know your Breasties Brunch plans–setup a fundraising page, register your event and make your page shine!
Make plans & share
Finalise your plans and share with your friends and family what you're doing and why!
Have fun, raise funds!
Host your Breasties Brunch and make positive changes to the heart of your community by raising funds.
Be Breast Care Aware
You've taken action to support Australian women living with breast cancer, but are you looking after your own health?
The most important thing you can do is to check your breasts (or encourage a loved one to check theirs).


How to do a self examination
While checking your breasts, you should be looking out for lumps, feeling for any new pain, changes in your nipple or any tethering of the skin.
Though it's important to remember, if you have any concerns about any changes, please make an appointment with your general practitioner.

Hosting a Breasties Brunch is easy, fun and most importantly, you will be making a real impact to the lives of women going through treatment for breast cancer.

How do I get started?

Firstly, register your Breasties Brunch and setup your fundraising page - it's really easy and takes just a few minutes.

Then you can get rolling with your planning - what is your brunch going to be? When, where, what? It is completely up to you!

And, we are here to support you every step of the way.

Ready to go? Register for free below.