Together we can make a difference in the lives of people with cancer.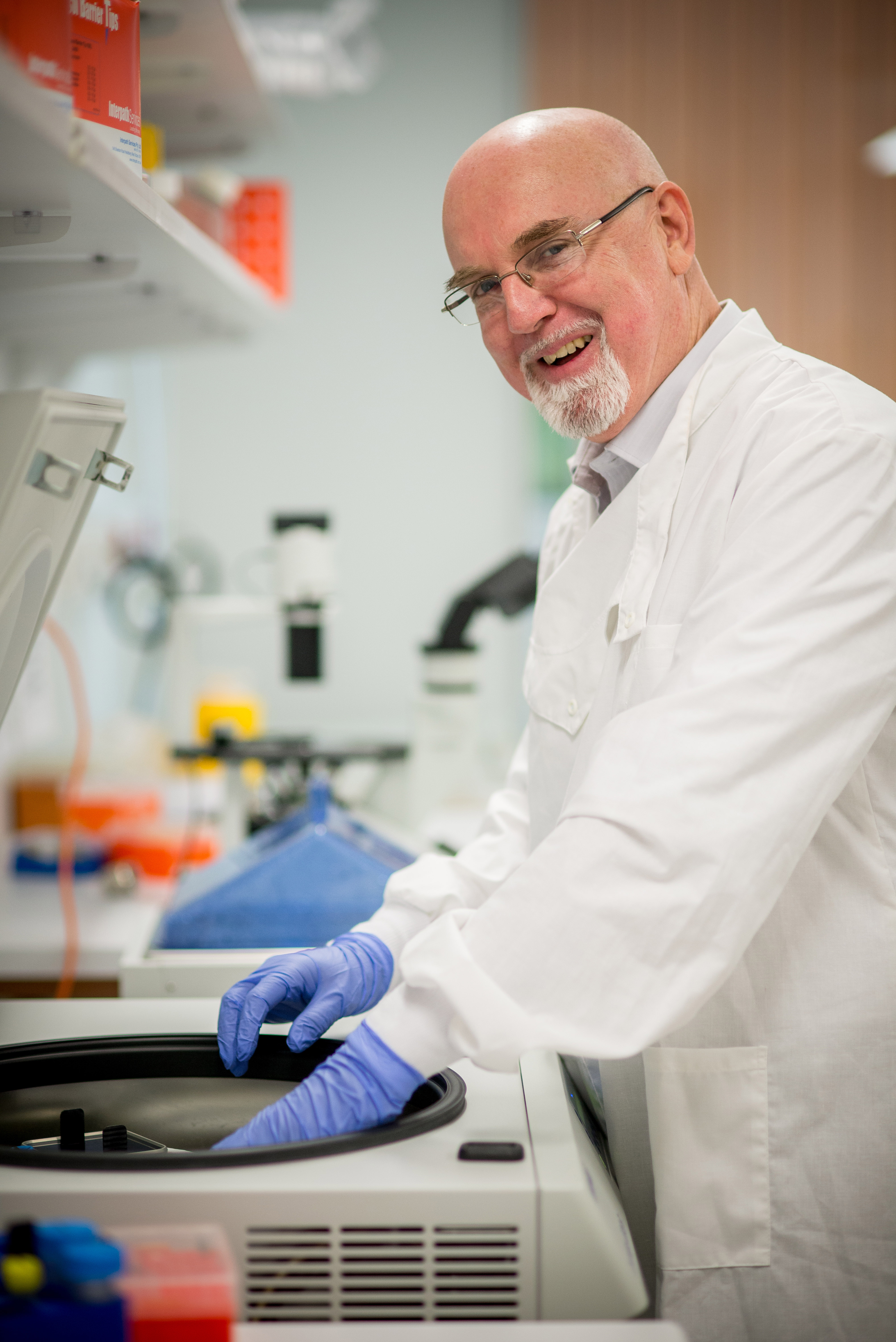 It's a sad and confronting reality that one in two Queenslanders will be diagnosed with cancer in their lifetime.
There are currently almost 200 000 people living in Queensland who have heard the words "you've got cancer". They are three small words but they can have a huge impact— on the patient, as well as
their family and friends.
And numbers continue to rise. Cancer is currently the fourth leading cause of death in Australia. Between 1982 and 2011, the number of new cases of cancers diagnosed in Australia increased by 40 per cent*.
At Mater, we believe that no one diagnosed with cancer should have their life cut short by this disease.
Cancer Biology and Care is a priority; we aim to accelerate cancer research and improve prevention, detection, and treatment and ultimately to make cancer a treatable, non-fatal disease.
Research is the single greatest tool we have in the fight against cancer. This is why Mater is heavily focused both on treating cancer today, and improving diagnostics and treatments for patients into the future.
Right now, a number of promising research projects are underway at Mater Research—including research into breast, prostate and gynaecological cancers, as well as projects focused on treating cancer and making
chemotherapy safer for patients.
Your fundraising will be invested in innovative research to make chemotherapy safer.
Research is the greatest tool we have
in the

fight against

cancer.
Together we can help people like Gina.
Like most young people, Gina Savage didn't expect to be at risk of a life-threatening cancer. At just 20 years of age, life was good - with the exception of a very small but annoying lump on her scalp that she noticed when brushing her hair. Little did Gina realise that life as she knew it was about to change forever; she was soon to be diagnosed with melanoma.
After two years of aggressive treatment, Gina and her family were confident that her cancer was gone for good. However, this was just the beginning of an extremely difficult journey with metastatic melanoma. The once external melanoma had managed to find its way to the lymph nodes in Gina's head and neck.
In the hope of stopping the cancer in its tracks, Gina underwent four surgeries, four weeks of radiotherapy and endured three difficult immunotherapy drugs.
Tragically, 12 months ago, a routine scan revealed the cancer had made its way to her lungs. The most effective treatment available for metastatic melanoma, was not working for Gina.
"I don't know what the next few months will mean for me in terms of disease progression or further treatment," says Gina, "…but what I do know is—I will do my best to play my part in preventing others having to endure what I have, by raising awareness for research dedicated to treating and preventing melanoma."
You are playing your part too by supporting vital melanoma research, directly benefiting patients at Mater, across Australia and around the world. You are giving hope to young people like Gina.
Mater Research is currently running nine immunotherapy clinical trials for a range of cancers. Our hope is that we can create better, more effective options for people based on how their body responds to particular treatments.
Your fundraising is supporting vital cancer research.