Ticket to Drunch
Hi, the time to Drunch with Me & My Breasties is round the corner. Will you frock up in pink? 
Donations accepted even if you cant make the venue.
Thanks
Me & My Breasties
Hello! and Welcome!

This October is Breast Cancer awareness month.
I am organising (yes me alone) a Sunday Drunch on the 23rd October 2pm - 4pm, Darling & Co, Paddington. All genders welcome. 
I am asking My Breasties to save the date NOW! Tickets cost $70.00 per person which includes a donation to Mater Cancer Care.
Please help me make an impact for women with breast cancer
This October I'm taking part in Breast Cancer Awareness Month.
I'm raising much needed funds to help women with breast cancer, providing personalised support services like counselling, wigs and mastectomy bras. As little as $65 can make a profound impact and take some of the stress off these women and their families. Will you help me?
My Achievements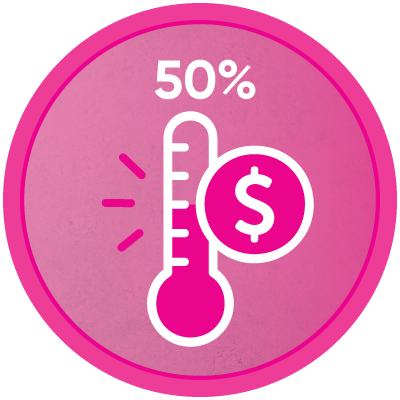 Reached 50% of goal
Reached 100% of goal
Uploaded profile picture
Self-donated
Shared fundraising page
Thank you to my Sponsors Lynette Barlow Anonymous Jenny Menadue
Angela Cartwright
Everyone At Darling & Co Emma Cattell Jennie Caroline Kloboucek Randi Lee Fable Ink Rita Oxenford Hilary Gregg Kate Szal Rebecca Day Nuala Kent Zuzana Doneley
Wendy The Dempsey's Bham Angela Cartwright Randi Lee Kristine Murdoch Tammie Mitchelson Wendy Chetham Courtney