12 Hour Pilates Challenge Studio Pilates Broadbeach
On Saturday November 20th we are holding a 12 hour Pilates Challenge at Studio Pilates Broadbeach on The Gold Coast .
Myself and some of my Colleagues are committing to 60 classes in 30 days starting November 1st and will do 12 of them in the 12 hour challenge.
If you would like to join us on the day we would love your support.
All money raised will go to The Mater Little Miracles help us towards reaching our goal by the end of the year.
 "Change happens through movement and movement heals" - Joseph Pilates 
https://www.studiopilates.com/studios/Broadbeach

Walking with Friends
Walking with Friends
I love the saying friends are like Four leaf clovers hard to find and lucky to have.
I have been very lucky that in my life I have made many friends who I can honestly say are good friends. Each friend offers something different. There is the Sensible friend , the not so sensible , the party friend , the logical friend , the dramatic friend , the childhood friend ,the adult friend and the will do anything friend. All of these friendships need to be cherished , friends are always there for you and each friend offers support and love in their own unique special way. After all life would be very boring if we were all the same!
Richard and Carlos have been best buddies since Kindy with Ethan. Sam ,Ethans mum and my bestie  first met just over 10 years ago, we were laid next to each other in a Pilates class and started chatting (many would say we have not stopped talking since! ) In our conversations we found out that our boys were both starting at the same kindy in the January. We never actually got the kids together before this as at this point we were Pilates friends.
Richard and Carlos came home from Kindy and I remember Carlos said he had made a friend called Ethan and as it turned out it was Sams Ethan! 10 years on and they are still best of mates. I am so proud of the 3 boys they have totally committed to raising funds for The Mater and we have been in training for this walk for a couple of months now pounding the streets on a Sunday. One of the very special things of this walk is the memories that the boys are building of what I know will be many years of friendship. We have had some funny conversations along the way and these 3 special boys have certainly kept us entertained. 
I am very grateful to all friends who have supported us along the way and walking with friends certainly makes 106kms a walk in the park. I can also guarantee you Sam and I will not only be walking the distance but talking the distance.
5 Reasons why Friendships are Healthy
They give you emotional support 
Friends help to build your confidence
They help encourage healthy behaviours
Friends help reduce stress
They push you to be your best
I will finish off with another beautiful quote from Misty Copeland.
Anything is possible when you have the right people to support you 
| | |
| --- | --- |
| | |
Our Mater Story
In 2005 John and I were very excited to find out we were expecting Identical twin boys !!
Under the care of Dr Carey on the Gold Coast we were going up to Brisbane fortnightly for ultrasounds as there was a chance of developing Twin to Twin Syndrome as the boys were sharing the same placenta.
Twin to Twin Syndrome occurs specifically in identical twins sharing the same placenta. It is estimated to occur in 5 - 10 % of identical twin pregnancies. In twin to twin the twins not only share the same placenta but the same circulation. This allows the transfusion of blood from one twin (the donor ) to the other ( the recipient ) . The donor twin becomes small and anemic , and the recipient twin becomes large and over loaded with blood.
Because the recipient twin has more blood, he / she also urinates more and has more amniotic fluid. The donor twin has less amniotic fluid, sometimes there is so little fluid that the fetus appears to be stuck in place on the wall of the uterus and this is known as stuck twin phenomenon. 
In our case Carlos was the donor and Richard the recipient.
At my 25 week scan everything was looking good. At 27 weeks I started getting pains so I paid a visit to Dr Carey who gave me a scan and could see that I had Twin to Twin and this was the beginning of the roller coaster ride of our lives !
I was admitted straight into Pindara Hospital and given Steroids as at 27 weeks the lung developments of babies are underdeveloped and steroids can help improve this. I was then immediately transferred to the Mater Mothers Hospital.
At The mater I had a scan with a Twin to Twin Specialist as The Mater leads the way in this area. The specialist said he could maybe perform Laser Surgery to split the placenta in half but due to the positioning of the boys it was not possible.
That night my membranes ruptured and I was given steroids for the boys lungs and drugs to stop the labour. On Thursday 1st June after a scan I was given an emergency caesarean as Carlos was in distress.
At 6.03pm Richard was born weighing 1032gr (2lbs 2oz ) and Carlos 774gr (1lb 11oz ) . As soon as they were born they were whisked away to the intensive care unit and I did not get to see them until I came out of recovery.
When we finally got to see the boys they were both so tiny and on ventilation . Richard was bright red from too much blood and Carlos very pale from not enough blood. It really was one big blur.
I will start with Richard after 24 hours on ventilation he was transferred to CPAP and was weaned of this by day 12 of life. Day 14 he was transferred over to the special care unit which they call the fat farm and he spent 63 days putting on weight. Before been discharged on 16th August he was operated on for bilateral herneas . Richard left the mater after 77 days weighing 2616 gr.
Carlos had a very rough time and truly is a miracle. After 24 hours Carlos was also put on CPAP, on day 4 however Carlos had swelling in the abdomen so he underwent an x - ray and they found he had a perforated bowel. I remember Dr Lucy Cooke coming to my room to tell me the only option for survival was surgery so of course we went with the surgery. Carlos was once again put on ventilation and after 4 days feeds were slowly introduced.
By day 28 once again Carlos  had a distended tummy and was producing green bile. An X - ray showed an obstruction of the bowel but unsure what the obstruction was Carlos once again underwent surgery. In the surgery they found multiple adhesions and milk curd stones. This is very rare and had occurred from milk been fortified. Some of these stones were removed which were like hard marbles but the operation was abandoned due to bleeding and Carlos was given a stoma.
After the operation we were told that Carlos would probably not make it through the night and maybe we should consider getting him christened. We declined as in our eyes it was like giving up and I was determined that Carlos would have a naming day with his brother later on as planned.
Carlos made it through the next crucial 24 hours but for days he made no progress and it did not look like he was going to get any better. He had numerous infections and gross inflammation and we lost count of the number of blood and platlet transfusions he received.
After 7 days the surgeon Dr Borzi decided to try flushing out the stones by inserting the solution they use when you have an X - ray in to the stoma and thankfully a few days after this started to take effect and the stones started to dissolve. Carlos spent another total of 30 days back on Ventilation before been transferred back on to CPAP.
By day 71 Carlos was back on full feeds which was all through a nasal tube but he was not gaining any weight due to the positioning of the stoma so on day 91 Carlos was back in for more surgery where the Stoma was replaced and back on ventilation for another 2 days before feeds could be reintroduced.
Carlos spent his 100 day old birthday in the hospital and the beautiful nurses came in with a cake and sang him happy Birthday. On day 106 Carlos was transferred to Pindara Hospital on the Gold Coast where he was sent to fatten up. At the end of September Carlos was allowed to come home.
The stay at home did not last long and a week later Carlos was re admitted to hospital as he could not keep his feeds down. Another operation also had to be performed for hernias.
I was lucky that while the boys were in the hospital The Mater found me accommodation right behind the hospital which enabled me to spend the whole 106 days by their sides.
We are very lucky to live in a country where we have hospitals like The Mater with so many talented and compassionate people. They helped us through our ordeal both clinically and emotionally and we will be forever indebted to the people of the mater and thank them for our beautiful boys.
We are raising much needed funds for a cause close to our hearts. The Mater Little Miracles.
Our twin boys were born prematurely at 27 weeks and if it was not for the care they received at The Mater then they would not have survived. Carlos weighed 774grams and Richard 1032grams.
We are walking 106km from Burleigh to Brisbane on May 29th to represent the number of days spent in the NICU. We will arrive in to the Mater on the day of Richard and Carlos 15th Birthday to give hope to parents that currently have premature babies in the NICU and to raise much needed funds.
Funds raised will help to purchase a Maternal Fetal Medicine Laser which can perform life saving procedures in- uterus this type of Surgery is more precise , quicker , tightly controlled and ultimately safer for the mother and her unborn babies.
Will you support us?
My Achievements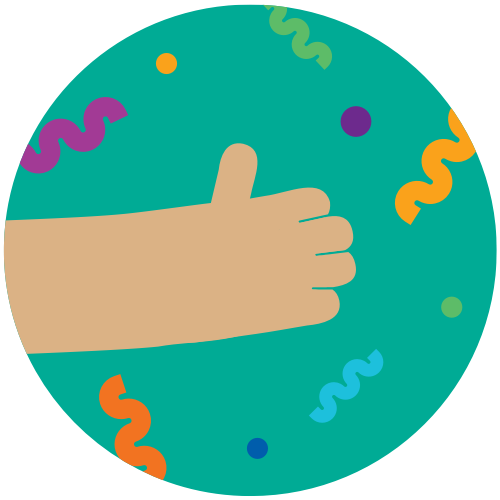 Updated profile picture
Shared fundraising page
Received first donation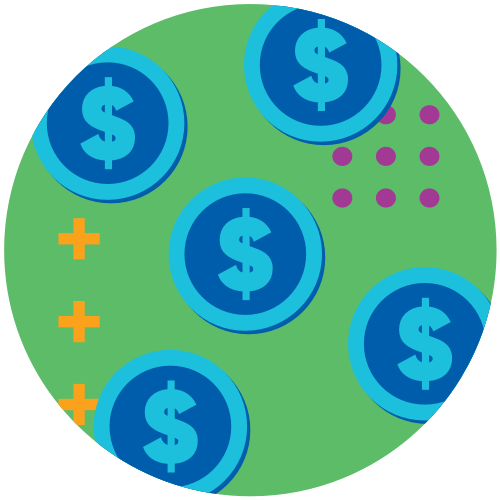 Received five donations
50% of goal
100% of goal
Thank you to my Sponsors Steve Gill Vicky Stirling Kerry Higgins June & David H Danielle's Studio Of Dance Ali Lopez Lg Cc Natalie Mazzon Jane Celis Mitch
Marcelle & Elleisha Leanne P Megan Dowling James Lawrie Heather Wilson Dove Patricia
Glenys
Kimi Green
Kobe
Karen Abram Studio Pilates Fundraiser Raffle
Hightea Fundraiser Patricia Dove
Lea Cooper Anonymous Tania Belej Mum And Dad A Smith Amanda Mcphee Angela Longland Uschy Suter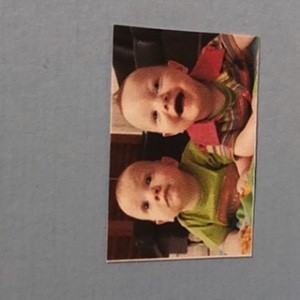 Phillips Family Jodie Adrian Graham Cath Suter Janelle Erica Goodwin Jodie Josh & Jack Johnson
Zara Celis Robina Service Centre Joseph Barakat Alison Andrew Kirkwood Peter Fenton Lara Jane & Tony Mason Lily And Robert Toh
Faith Rees Kathy Suter Power Kim Hudson And Petrina Hands Vesna Tomic Teresa Midson Syd & Barbara Yates Marcelle & Elleisha Small Nerang Services Australia Chris Greenup Allison Botzer Lea Cooper Lin Evans Jacinta Heuston
Kerry Ward Judy Meister Kaye Fox Vicky Spires
Sharon Maison Jorja Darnelle Xxxx Tim & Margie Anonymous Tania Belej Robin Coventry Livio Mazzon Aly Barbara Rudken Louise Allen Ryan O'connor Kath And David Strafford Scott Jepson Rachel Sanders Cindy Miller Angela L Dill Margaret Marlin Anonymous Michelle Caliva Alison Cole
Joanne Jenkinson Angus And Hamish Melissa And Peter Bianchin Joseph And Marie Michelle Mcgeorge Linda & John Crittenden Erin Corlis- Thompson Sonya Wirth Ann Porter Scott Hay-bartlem
Sian Graham Susan Heck
Kimberley April Lisa Gilbert Liane Tuke Jamie Neo
The Kranenburg Family Teresa Brown
Maggie Hsieh And Francesco Brazzelli
Jodie-louise Anonymous Amy Drinkwater Cherry Schneider Ella Spaliaras Mel Abuelo Y Abuelita
Shayne Crook