Breasty Brekky
The CHIP team had a wonderful breakfast at Lovewell Cafe. Excellent company, food and views for a worthwhile cause, close to all our hearts. 
Please help me make an impact for women with breast cancer
This October I'm taking part in Breast Cancer Awareness Month.
I'm raising much needed funds to help women with breast cancer, providing personalised support services like counselling, wigs and mastectomy bras. As little as $65 can make a profound impact and take some of the stress off these women and their families. Will you help me?
My Achievements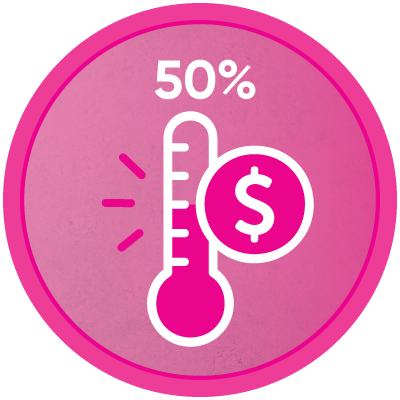 Reached 50% of goal
Reached 100% of goal
Uploaded profile picture
Self-donated
Shared fundraising page
Thank you to my Sponsors Bridget Madziva Tricia West Jaya Shajimon Cynthia Dyke Renae Kirk
Melena Burgess Elisha Harnell Hayley Morris Hilary Bustillo Belinda Mcmahon Belinda Mcmahon Jaya Shajimon Dallas Fowler Jeanne Staggs Rachel Currie Briony Pertzel Hayley Morris Lou Durham Melanie Burwell Tricia West Lola Oduko Melanie Burwell
Phoebe Francey