Challenge yourself
Ride 5 days |

Ride 9 days | T

ake on Noosa Triathlon
Raise vital funds
Towards game changing cancer research at Mater
Teamwork. Spirit. Mateship.
Keen to be part of the fight against cancer?
Check out some of our most popular events and ways you can provide support below.
Have any questions or planning on doing something else to raise funds for cancer research? Simply send us a message to get started today.
Team Smiddy at Noosa Triathlon
31 October 2021
Join Team Smiddy at Noosa Triathlon and make your race about so much more than the finish line.
You will be in the largest team at the event, with over 360 like minded people taking part in Team Smiddy, whilst raising funds for cancer research at Mater.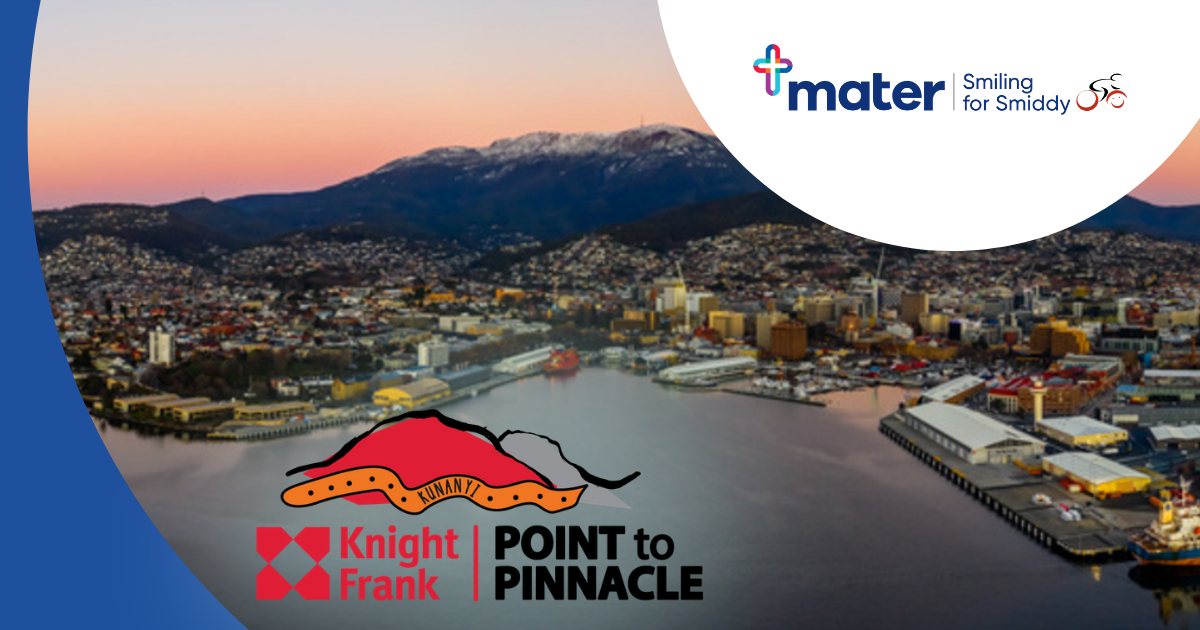 Point to Pinnacle
21 November 2021
Join a challenge that elevates your human spirit.
Take on Point to Pinnacle with Mater Smiling for Smiddy Not only will you conquer the world's toughest half marathon, you will be fuelled by the motivation you are making a real difference to the lives of people affected by cancer.
Join the incredible group of philanthropists who share the values of mateship, spirit and team work at this iconic sold-out event.
Donate to a Smiddy Participant
Do you know someone taking part in a Smiddy challenge?
Show your support to someone you know by making a donation on their fundraising page and help them hit their target.
Search for a fundraiser
Make a donation directly to

cancer research at Mater
By making a donation today, you are funding vital research at Mater.
You don't need to ride a bike to support cancer research at Mater. Cancer has impacted families from all walks of life and your support makes a real difference in improving the lives of those affected by cancer.
Together in 2021, so far we've raised
.
$496,045