Held in memory of Adam Smiddy, who passed away from an aggressive melanoma aged 26, Mater Smiling for Smiddy delivers inspiring challenge events where individuals and communities alike can band together to raise funds for cancer research at Mater, the Smiddy way.
Every year, hundreds of cyclists and triathletes and their support networks use their passion for sport to help fight cancer. More than $13 million has been raised since the first Smiling for Smiddy cycle challenge in 2006.
Funds raised through Mater Smiling for Smiddy support vital cancer research at Mater—research that has a national and international impact. Funds are used to support dedicated teams of researchers at Mater Research, who are working on potentially life-saving research into the causes, prevention and treatment of various types of cancer.
Current Mater Research efforts include research into melanoma, prostate, breast and ovarian cancers.
You can make an immediate impact and help cancer patients being treated at Mater by supporting Mater Smiling for Smiddy, investing in life-saving research that could help treat, and ultimately, prevent cancer.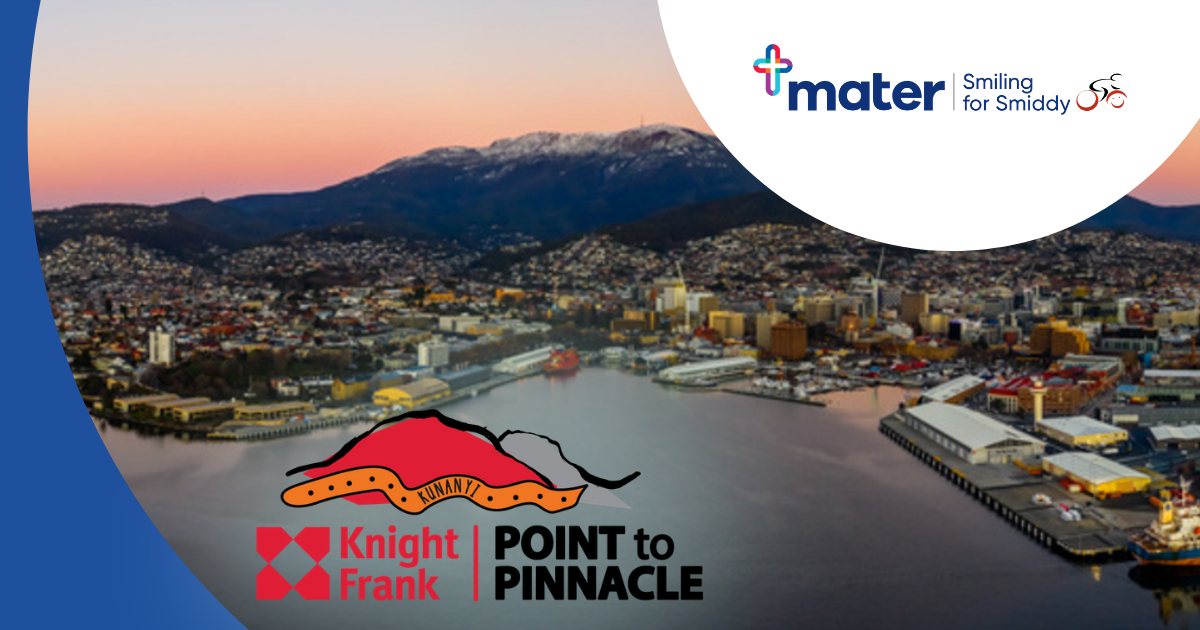 Point to Pinnacle
20 November 2022
Join a challenge that elevates your human spirit.
Take on Point to Pinnacle with Mater Smiling for Smiddy, not only will you conquer the world's toughest half marathon, you will be fuelled by the motivation you are making a real difference to the lives of people affected by cancer.
Join the incredible group of philanthropists who share the values of mateship, spirit and team work at this iconic sold-out event.
Cycle for Cancer
5 - 11 September 2022
Join us for the inaugural Cycle for Cancer event.
Cycle 100ks in 7 days from Monday, 5 September and raise funds for cancer research.
Take part from however you like; from the open road, your wind trainer, or spin classes at the gym.
Sign up for free today and get your Cycle for Cancer shirt and make a difference in the lives of people with cancer.