Challenge yourself
Ride 3

days | Ride 5 days

|

Take on Noosa Triathlon
Raise vital funds
Towards game changing cancer research at Mater
Teamwork. Spirit. Mateship.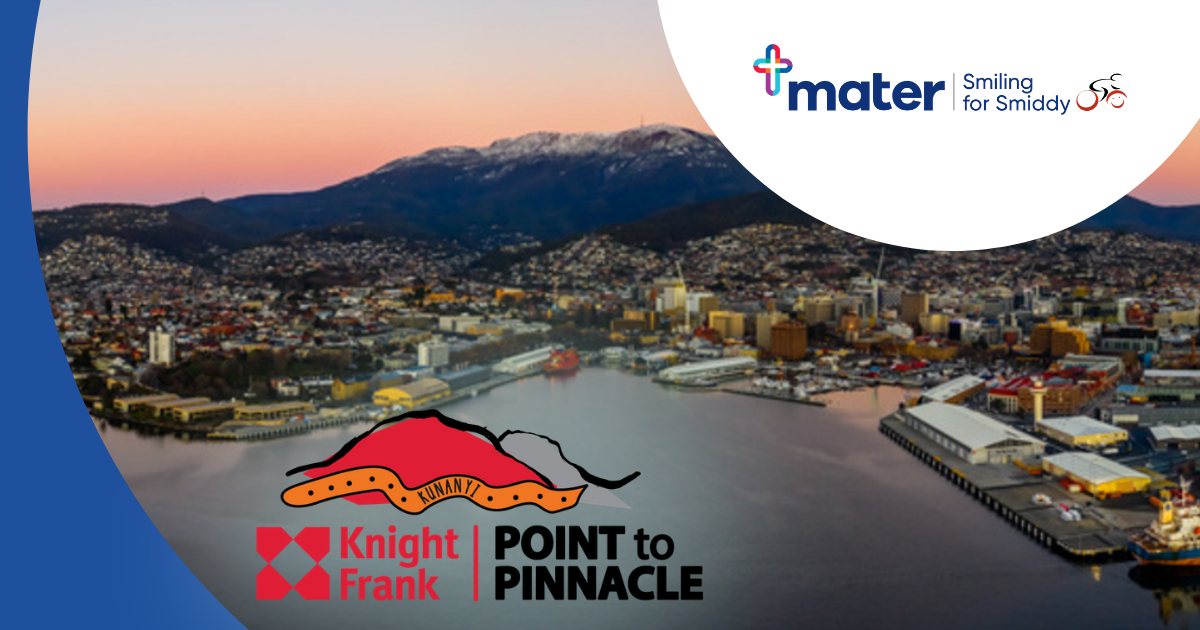 Point to Pinnacle
20 November 2022
Join a challenge that elevates your human spirit.
Take on Point to Pinnacle with Mater Smiling for Smiddy, not only will you conquer the world's toughest half marathon, you will be fuelled by the motivation you are making a real difference to the lives of people affected by cancer.
Join the incredible group of philanthropists who share the values of mateship, spirit and team work at this iconic sold-out event.
Choose to walk or run 21.1km in Point to Pinnacle, or ease off and take on 10km in Point to Pub.
Donate to a Smiddy Participant
Do you know someone taking part in a Smiddy challenge?
Show your support to someone you know by making a donation on their fundraising page and help them hit their target.
Search for a fundraiser
Make a donation directly to

cancer research at Mater
By making a donation today, you are funding vital research at Mater.
You don't need to ride a bike to support cancer research at Mater. Cancer has impacted families from all walks of life and your support makes a real difference in improving the lives of those affected by cancer.
Together in 2022, so far we've raised
.
$771,909